Marie H Dixon Scholarship Essays
Kaitlyn Dixon - Lindenwood University Belleville
When I graduated high school, I moved 1,806 miles to the Metro-East area to attend Lindenwood University-Belleville. I was partly scared (mostly nervous) because I had no idea what I would do here, who I would meet, and what was in store for a West Coast girl like me. Luckily, I learned quickly that I had found a home here, one that I could grow with as I went through my college experience. I love the Metro-East area for a lot of reasons, but there are two that top the list every time someone asks about my home. First of all, this community embraces newcomers without a second thought. Between my university, local businesses, and community groups, I never once felt like I wasn't welcome from the moment I arrived. Going into local establishments like Main Street Café, Family Video, the Edge, and even just the Quik Trip across the street is just a chance to see friendly faces who are always genuinely glad to see you. Secondly, the opportunities for people throughout the area are endless. Local elementary, junior high, and high schools partner up all the time, allowing college students the chance to go and teach the community's youth about everything from the importance to staying active, to the benefits of reading. In addition, businesses and organizations all over the Metro-East offer incredible internships, so that students get the job experience they desperately need to succeed, all while earning college credit, not to mention serving their own community. When I first came here and experienced everything the Metro-East had to offer, I immediately wanted to get involved in it all. I joined my campus' student government, which, among helping our own students, provides safe, community-friendly events for the area, such as speaker series and concerts, while also promoting university activities, such as art fairs, theater performances, and major-specific showcases. In addition, we also engage in local volunteer opportunities. We work with Habitat for Humanity, the Humane Society, and organize and participate in city-wide trash pick-ups. We want to expand even more this coming year, by allowing more students local volunteer opportunities, and getting more involved with the community. Outside of student government, my university's cheer and dance programs go out into the Metro-East area all the time. We put on clinics to offer collegiate-level training to high school students, put many local businesses advertisements in our yearly calendar, teach little kids' camps, and speak at elementary, junior high, and high schools around the area. We also participate in large community events, like the Halloween walk along Main Street. These are just a few of the incredible things that I am granted the chance to do. I am so grateful for these opportunities, and the only reason I am so lucky is because I am surrounded by such a great community within the Metro-East. Moving here was a huge step for me, but I have never felt so at home. The Metro-East is somewhere I am proud to stay.
K
Kaufmann Family Scholarship Endowment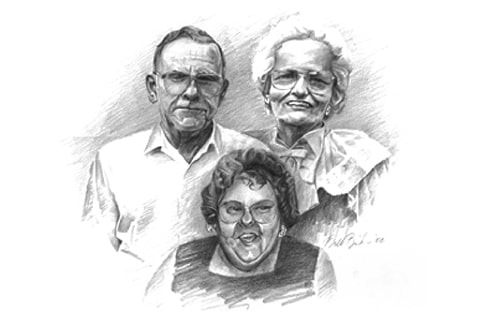 When Wesley and Margaret Kaufmann retired, they wanted to help area youth with an interest in receiving an education. The Saginaw couple dropped out of high school, and received their high school diplomas years later by passing their General Education Developmental (GED) tests. Mr. Kaufmann passed away in 1995. Having taken classes at Delta College, and having had a son who attended classes at Delta, Mrs. Kaufmann, who passed away in 2008, established this endowment in memory of her husband and in honor of her daughter, Marilyn, who is developmentally disabled.
Robert F. Keicher Scholarship Endowment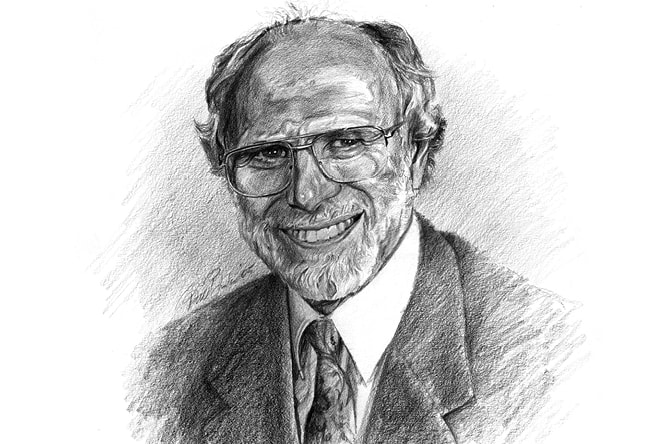 Robert F. Keicher taught mathematics at Delta College and chaired the Math and Computer Science Division. He found the true meaning of his life when he began working in 1991 on a partnership between Delta and the Rift Valley Institute of Science and Technology in Nakuru, Kenya. He and another Delta professor, Jack Crowell, devoted countless hours to overseeing shipments of thousands of used computers, books and other materials to Kenyan schools. Because of these efforts, generations of Kenyans have a better education and a chance at a better life. He retired from Delta in 2002 and lost his battle with Lou Gehrig's Disease in 2003.
Dale and Alma Keyser Scholarship Endowment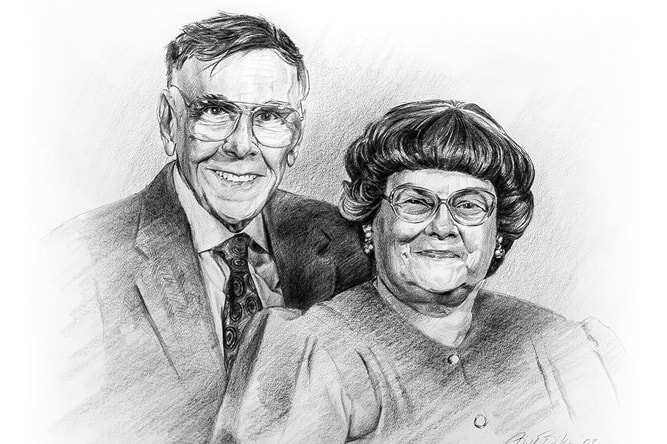 Former Chair of the Business Division at Delta College, Dale Keyser was an effective communicator who had tremendous concern for others and an unrelenting commitment to excellence. He was an outstanding educator who devoted his life to helping others succeed. He came to Delta College in 1964 and passed away in 2000. To honor the memory of her husband, Alma Keyser has established this endowment. She married Joseph Schaefer in 2002 and enjoys volunteering and traveling.
Walter J. and Sophie M. Kilar Scholarship Endowment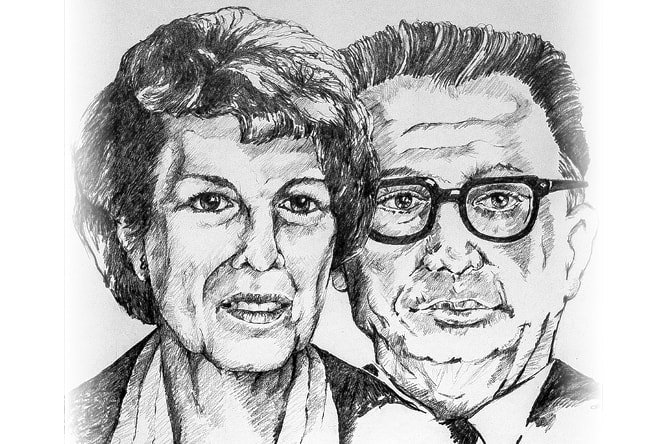 Walter J. Kilar emigrated from Poland to the United States in 1913. Mrs. Kilar's parents also emigrated from Poland. Mr. Kilar worked as a designer in the auto industry. During the Depression, the Kilars owned a small confectionery store. He returned to machine designing and retired in 1970. Throughout their lives, the Kilars instilled within their children an interest in education. Mr. Kilar died in 1984 and, in his retirement, rediscovered, with pride, his Polish heritage. Mrs. Kilar traveled widely, including a trip back to Poland in 1979. She died in 1989.
International Order of King's Daughters and Sons Scholarship Endowment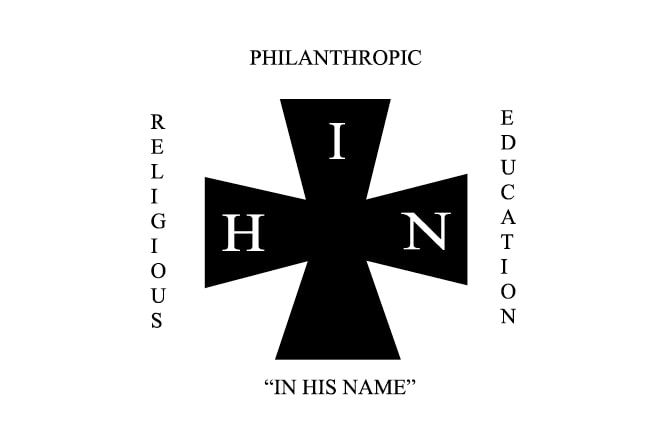 Established in 1886, the "King's Daughters Society", as it was called then, was the first interdenominational religious organization for social reform. Today, the International Order of the King's Daughters and Sons is an international and interdenominational organization of Christian men and women dedicated to service in Christ's name. Its 39 branches in the United States and Canada support ministries for the aging, the handicapped, and the underprivileged with homes, hospitals, youth camps, and day care centers.
Oscar W. Kloha Scholarship Endowment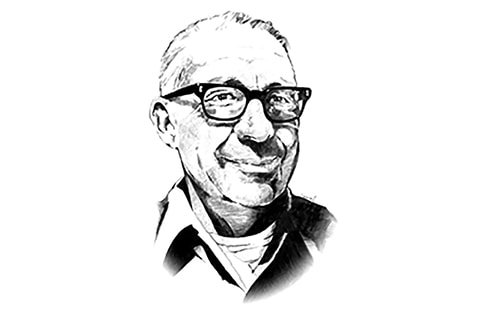 During his 80 years, Oscar Kloha lived a simple but meaningful life...one that exemplified a great care and concern for the people who worked with him in his business and others who came in touch with him. The long-time resident of Caro owned "Kay's," a women's apparel business, and there was also a store in Bay City. Mr. Kloha was a very conservative and frugal man, and established this endowment in hopes of helping a student in financial need and encouraging students in their career goals. He passed away in 1991.
Robert I. and Marjorie H. Knepp Scholarship Endowment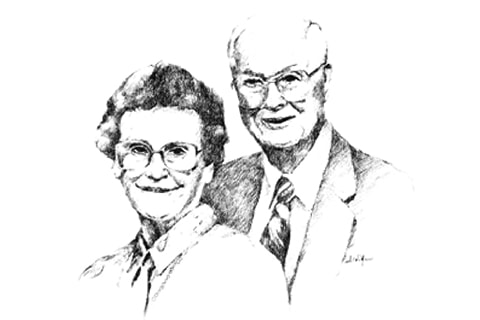 Robert I. Knepp is the son of Edith A. and Wallace R. Knepp, founders of the W.R. Knepp Department Stores. In his over 40-year career in retail, Mr. Knepp managed stores in Saginaw, Bay City, and Midland. Mrs. Knepp attended Bay City Junior College (Delta's forerunner). Mr. Knepp passed away in 2000. Mrs. Knepp passed away in 2009. The couple were the parents of four children.
Wallace R. and Edith Knepp Scholarship Endowment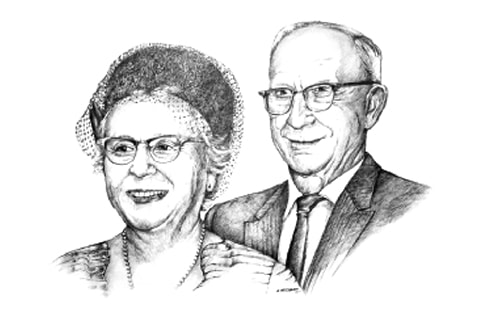 In honor of their mother's 100th birthday, the children of this prominent Bay City family established an endowment in their parents' names. Mr. Knepp, one of Bay City's most successful merchants, was founder of the W.R. Knepp Department Store. He died in 1980 and held a variety of jobs during his lifetime before establishing Bay City's W.R. Knepp & Company in 1920. Mr. Knepp also operated retail stores in Midland, Owosso, Saginaw, and Lansing. Mrs. Knepp passed away in 1990.
W.R. Knepp, Jr. Scholarship Endowment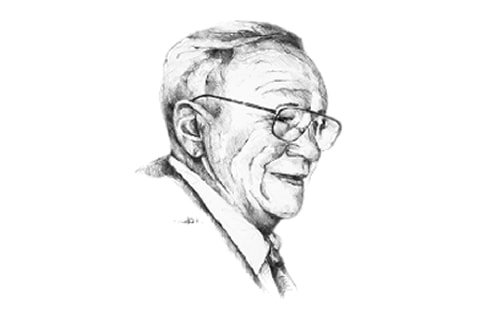 Colleagues and friends hailed Wallace Ray ("W.R.") Knepp, Jr. as an asset to the community and benefactor of Delta College. The son of Edith and Wallace R. Knepp, who founded the W.R. Knepp Department Store, Mr. Knepp was the retired president of the family-owned business. When the store closed its doors in 1993, the Knepp family donated the 57,000 square foot building to Delta College. In 1994, Mr. Knepp passed away, leaving a legacy of community involvement. With a generous bequest from his estate, this endowment was established.
Daniel P. Kubiak Scholarship Endowment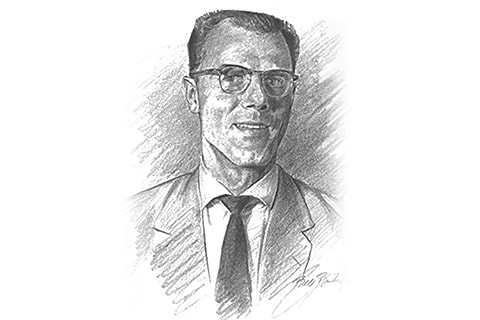 As a child, Daniel P. Kubiak had difficulty with reading. One of his teachers worked with him after school each day, and taught him how to read fluently. His widow, Shirley Kubiak, established the endowment in his memory, to help Delta students achieve their dreams. Mr. Kubiak attended Bay City Junior College (Delta's forerunner), and taught social studies at Swan Valley Junior High School, adult education (history) at Swan Valley High School, and night classes at Delta College. Mr. Kubiak passed away in 1999.
---
L
Gary Laatsch Scholarship Endowment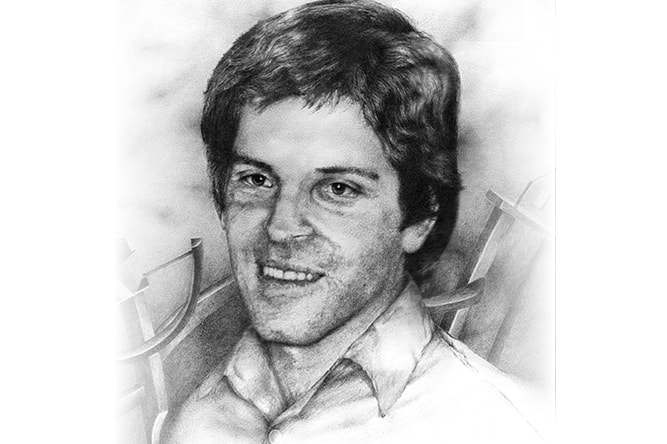 Gary Laatsch died suddenly at age 31 in 1987 in the middle of a promising art career. He was coming of age as an artist and sculptor, establishing his own unique vision, his sense of self, when a brief illness took his life. He graduated from Delta College in 1974 and went on to earn a bachelor of fine arts degree from the prestigious Cranbrook Academy of Art. By 1981, he had completed a master degree in fine arts sculpture from the Art Institute of Chicago. He is best remembered as a gentle and talented young man whose legacy was an ambition to inspire.
Jack LaBreck Scholarship Endowment
This endowment was established by the Lions Club and Mrs. Jack LaBreck in honor of her late husband, a prominent Bay City tax and business consultant who passed away in 1979. Preference is given to Bay County students who are studying accounting.
Ilene M. Lane Nursing Scholarship Endowment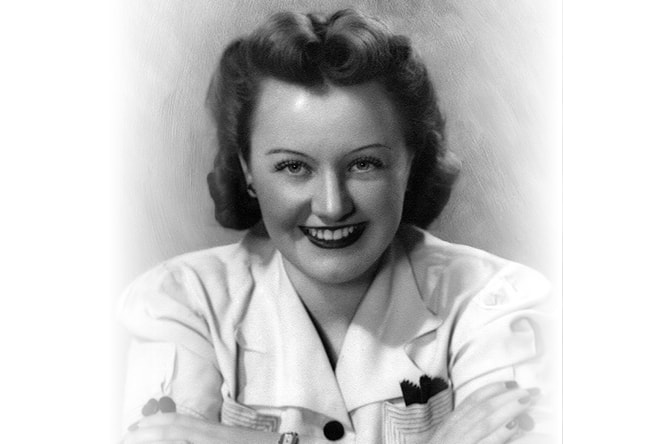 Ilene M. (Master) Lane passed away in 2007. She joined the convent at age 16 and was released from her vows, by papal authority, six years later. Mrs. Lane became a Practical Nurse and, in 1942, joined the U.S. Army and served in the 157th Hospital Unit. She continued her career in nursing after an honorable discharge, practicing her profession as an OB/GYN nurse in rural Indiana until her retirement. Her son, Dr. Thomas H. Lane, former Vice President of Instruction and Learning at Delta College and former Chair of the Delta College Board of Trustees, and other family members established this endowment in her memory.
Dr. Thomas H. Lane and Janis E. Landry-Lane Scholarship Endowment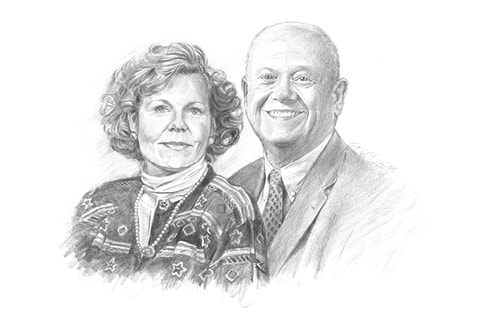 Dr. Thomas H. Lane worked for the Dow Corning Corporation as a senior research scientist for 35 years before working as the Vice President of Instruction and Learning Services for Delta College from 2010 to 2013. He is a former member and Chair of the Delta College Board of Trustees. Ms. Landry-Lane was employed as a Sector Executive in Deep Computing for IBM. The Lanes believed in giving students who need an opportunity to be successful the chance to accomplish their goals. They believed strongly in education, and are the parents of three children.
Thomas and Rose Mary Laur Scholarship Endowment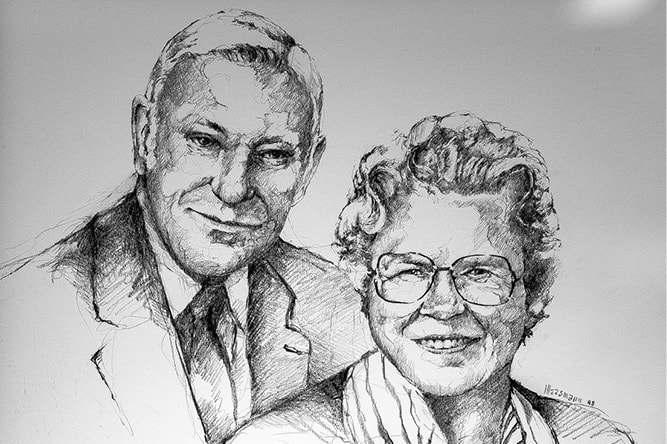 As a 27-year-employee of Dow Corning Corporation, Thomas Laur had a number of patents issued to him. The most important one was flame retardant silicone rubber, which Boeing Aircraft used to establish its specification. Mr. Laur passed away in 1998, and Mrs. Laur established this endowment as a tribute to her husband, his accomplishments and his wonderful sense of humor. The Laurs were both graduates of Bay City Junior College (Delta's forerunner), and Mrs. Laur worked as an elementary school teacher for 27 years in Crump, Sanford and Midland. She passed away in 2014.
Leo L. and Evelyn Levy Scholarship Endowment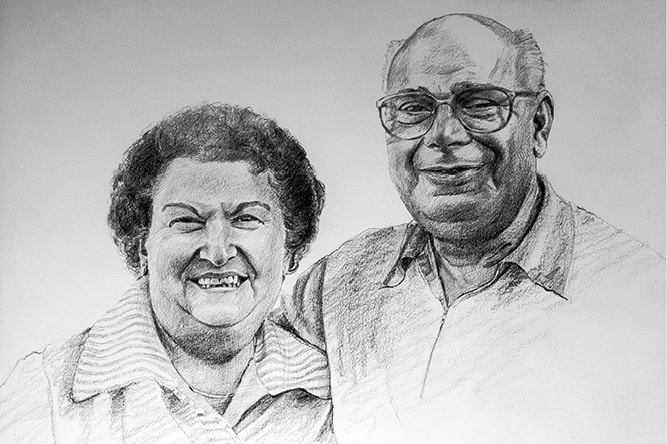 Leo L. and Evelyn (Rivenson) Levy had a wonderful sense of humor and many friends. They valued family and education, and encouraged their children, including Larry, a Professor in the English Division of Delta College, to read, attend college and believe they could do anything they put their minds to. Larry Levy and his wife, Cheryl, with support from family and local friends, established this endowment. Evelyn Levy helped begin this memorial scholarship after her husband passed away in 1987. Mrs. Levy died in 1997.
Edward A. and Kathleen M. Lunt Scholarship Endowment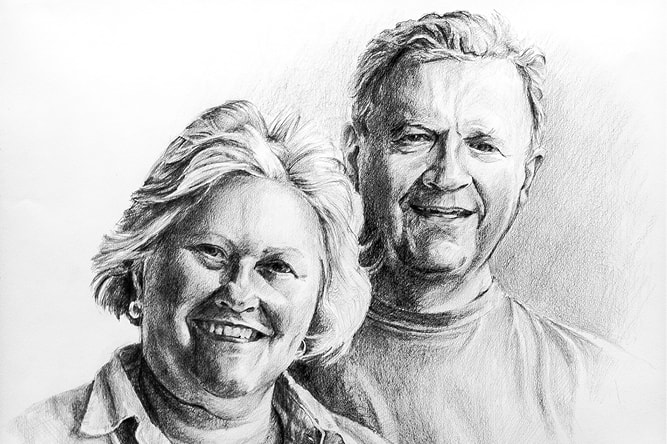 Edward A. "Ted" is a Certified Public Accountant (CPA), and former partner of Rehmann Robson & Company. He is the founder of Pirate's Cove Adventure Golf (with 20 locations), and served as a director of Wolverine Bank and Laur Silicone, Inc. He has also been the developer/owner of motels, Dairy Queen® and Burger King® franchises, and pizza businesses. Kathleen M. "Kay" Lunt is a Registered Nurse, who worked for St. Mary's Medical Center in Saginaw and Big Rapids Community Hospital in Big Rapids, Michigan.
---
M
Thomas and Brenda Mahar Scholarship Endowment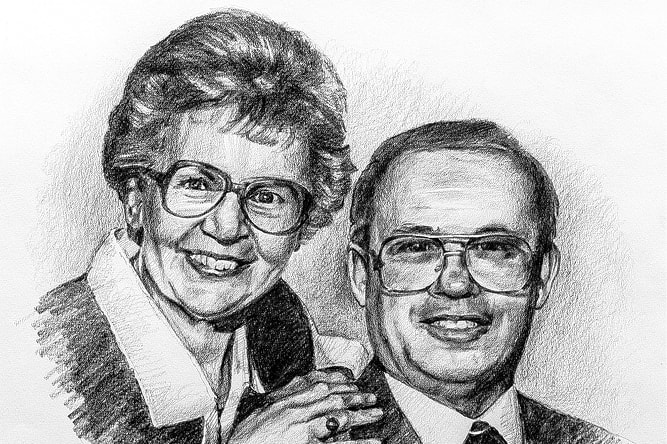 In 1999, after 24 years of service, Thomas Mahar retired from Monitor Sugar Company in Bay City, where he had served as Executive Vice President for 15 years. He wrote the history of the company, and was involved with a number of organizations, including the Bay City Morning Rotary, the Bay County Chamber of Commerce and the Bay County Historical Society. Brenda takes time from her homemaking activities for community volunteerism that includes the Friends of Zauel Library and weekly service at Covenant Hospital in Saginaw.
Margaret McAlear Scholarship Endowment
After Margaret McAlear, a longtime area teacher, died in 1996, her family found a letter she had written to them. "Do something for a very deserving person," she wrote, "a lone woman supporting children, for educational purposes." That is one of the reasons they established an endowment in her name. In addition, two of her sons graduated from Delta College and "the energy and spirit that she instilled in her students and family seem to be carried on through the faculty of Delta College," according to her family.
Aceie and Thelma Micho Scholarship Endowment
Aceie Micho joined the staff of Delta College in 1961 as a Custodian. In 1962, he was appointed as a Storesman. In 1972, he became Delta's Purchasing Manager and Assistant to the Business Manager, and retired in 1982. Mr. Micho is the only purchasing manager from higher education to win the Marvin F. Klang Award from the Michigan Public Purchasing Officers Association over its 30-year history. Mrs. Micho ran her own beauty and barber shop, but remained devoted to raising her children and taking care of her family. The Michos celebrated their 69th wedding anniversary just before their deaths in 2004.
Miss Rhea Miller Scholarship Endowment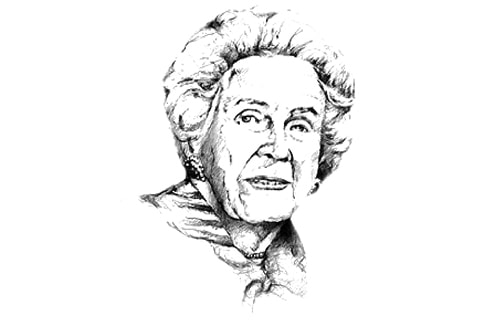 Miss Rhea Miller, a former educator, moved to Saginaw from Eaton Rapids in 1926 to teach vocal music and piano in the Saginaw Public Schools. Her distinguished career in education saw her serve 13 years as a music supervisor in Saginaw's school system and 26 years as director of music education. She earned a statewide reputation as an authority in music education, and was interested in helping Delta College students. Miss Miller passed away in 1997, just two days after her 100th birthday.
Richard and Gloria Miller Scholarship Endowment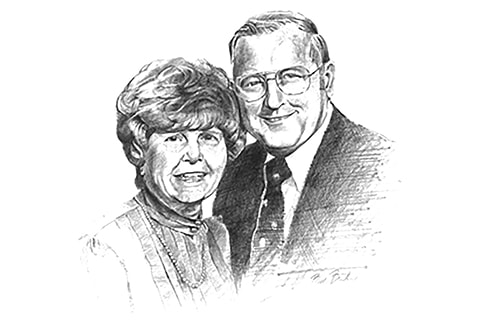 Gloria Miller established this endowment as a way to honor her husband, Richard (Dick) Miller, who taught at Delta College in the Technical Division for 20 years and passed away in 1994. She would also like to give back to the community where she and Dick received their educations.
Dorothy G. and Robert E. Monica Scholarship Endowment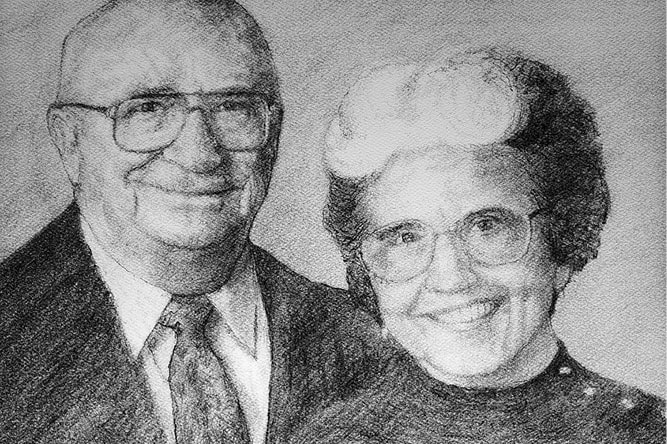 Robert E. Monica established this endowment in memory of his wife, Dorothy G. Monica, who passed away in 2015. The Monicas had successful careers with The Dow Chemical Company in Midland and Coral Gables, Florida. They valued higher education, and interest from the endowment will provide scholarship support for students who are majoring in the skilled trades.
Monitor Sugar Company Scholarship Endowment for Honors Students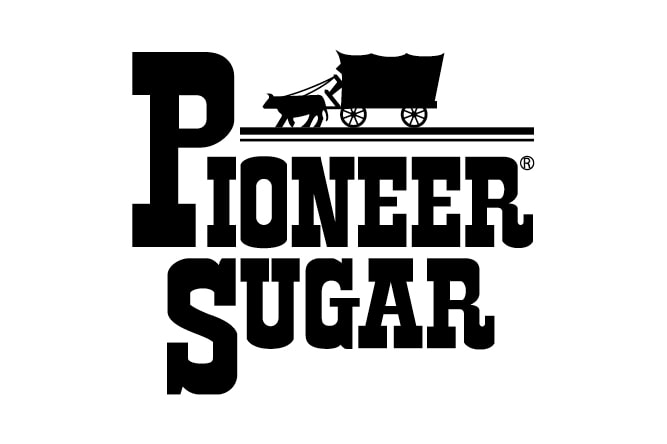 This endowment was created and named in honor of Monitor Sugar Company, located in Bay City. Monitor Sugar Company was the largest beet sugar processing facility east of the Mississippi River, and was the exclusive processor of Big Chief Sugar products for the retail, industrial and food service markets. Monitor Sugar celebrated 100 years as a dependable supplier of quality sugar products in 2001. Michigan Sugar Company purchased the company in October 2004.
Virginia Z. Morrison Scholarship Endowment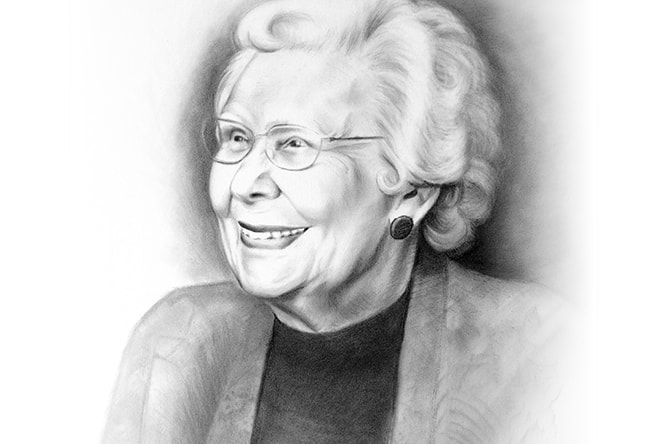 Virginia "Ginny" Z. Morrison received a journalism degree from the University of Missouri in Columbia and, as a member of the American Association of University Women, assisted Delta College in establishing its journalism program when the College opened its doors in 1961. The mother of three and grandmother of five, Mrs. Morrison also assisted for many years with the Delta College annual yearbook. She established this endowment because she believed in education and the work that Delta College does for students, especially first-generation, and wanted to see the College continue to be an asset to the Great Lakes Bay Region. She passed away in 2014.
Wendell R. and Ethel G. Mullison Scholarship Endowment
Dr. Wendell Mullison was employed at The Dow Chemical Company for 32 years as a specialist in agricultural chemicals. Following his retirement, he continued to serve Dow and other national organizations on a consulting basis. Dr. Ethel Mullison was employed by Dow Corning Corporation for ten years and served on the Midland Board of Education. In addition to her keen interest in education, Dr. Ethel Mullison was an avid gardener and author of "Green Thumbprints," a gardening column which appeared in a number of newspapers. The couple passed away in 1992.